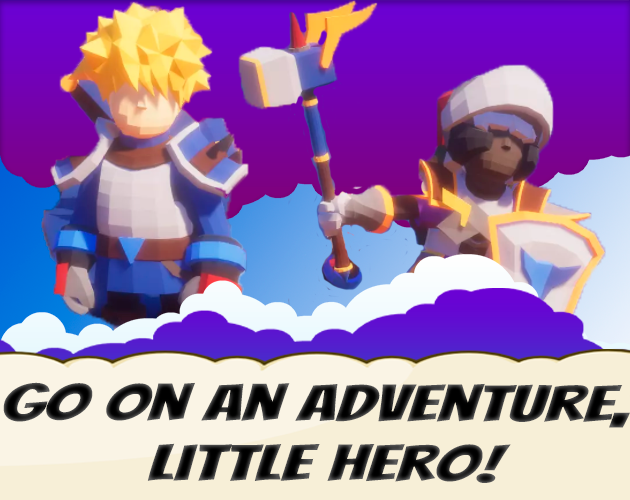 Go on an adventure, little hero!
I am glad to present you a game called "Go on an adventure, little hero!"
I'll tell you a little about the game.
What happens if you cross Zelda with Dark Souls? I have an answer for this! It's Go on an adventure, little hero! This is a nice game with low poly gradient visuals. The game is not demanding, so it will work on weak devices.
A little about future plans -
1) new locations-islands
2) loot system
3) shop
4) new weapons
5) power-ups and character leveling
6) simple and pleasant plot
7) bosses
8) advanced ai
I'm making the game by myself, I don't have a permanent job, so I'll be glad for any support:
1) buy demo materials
3) donate to the development of the project
4) just rate the game, leave your feedback in the comments
5) recommend the game to your friends
This will help me a lot in the development and improvement of my project, also your donations will give me the opportunity to fully concentrate on creating the game.
Now let's talk about input system and game mechanics.
Movement
Use WASD for movement

Inventory
Press TAB to open inventory
Then equip sword

Dash
Press SPACE for dash

Dash requires 20 stamina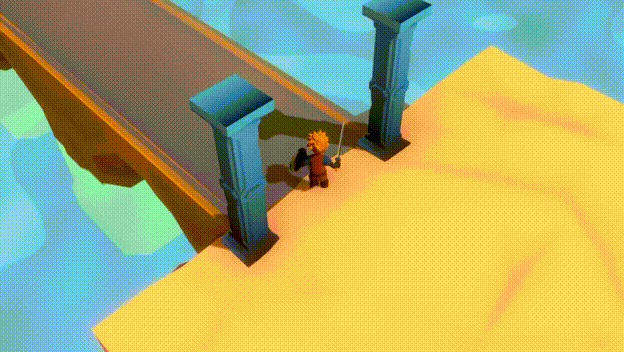 Fight
Hold Shift to focus on the nearest enemy.
Press K button to attack. Attack requires 17.5 stamina
Hold L for block.
Successful block requires stamina.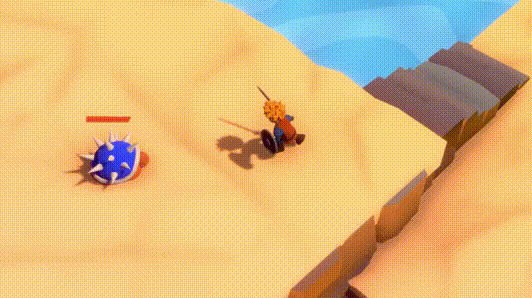 Enemy attacks can be parried. it's hard but possible. press block at the moment of enemy attack and then attack.

Thank you for your attention, contact me by maill - 13371337ddd@gmail.com

Download
Click download now to get access to the following files:
Go on an adventure, little hero!.rar
40 MB